«eiger» – Formula Student Netherlands
Posted 27 June, 2023
«eiger» – Formula Student Netherlands
Ten months have passed since the current AMZ team met for the first time. Since then, countless hours have been invested into construction, discussions, assembling and testing to present eiger in its current form. Finally, in the past week, the time has come: eiger had to face its competition for the first time at Formula Student Netherlands.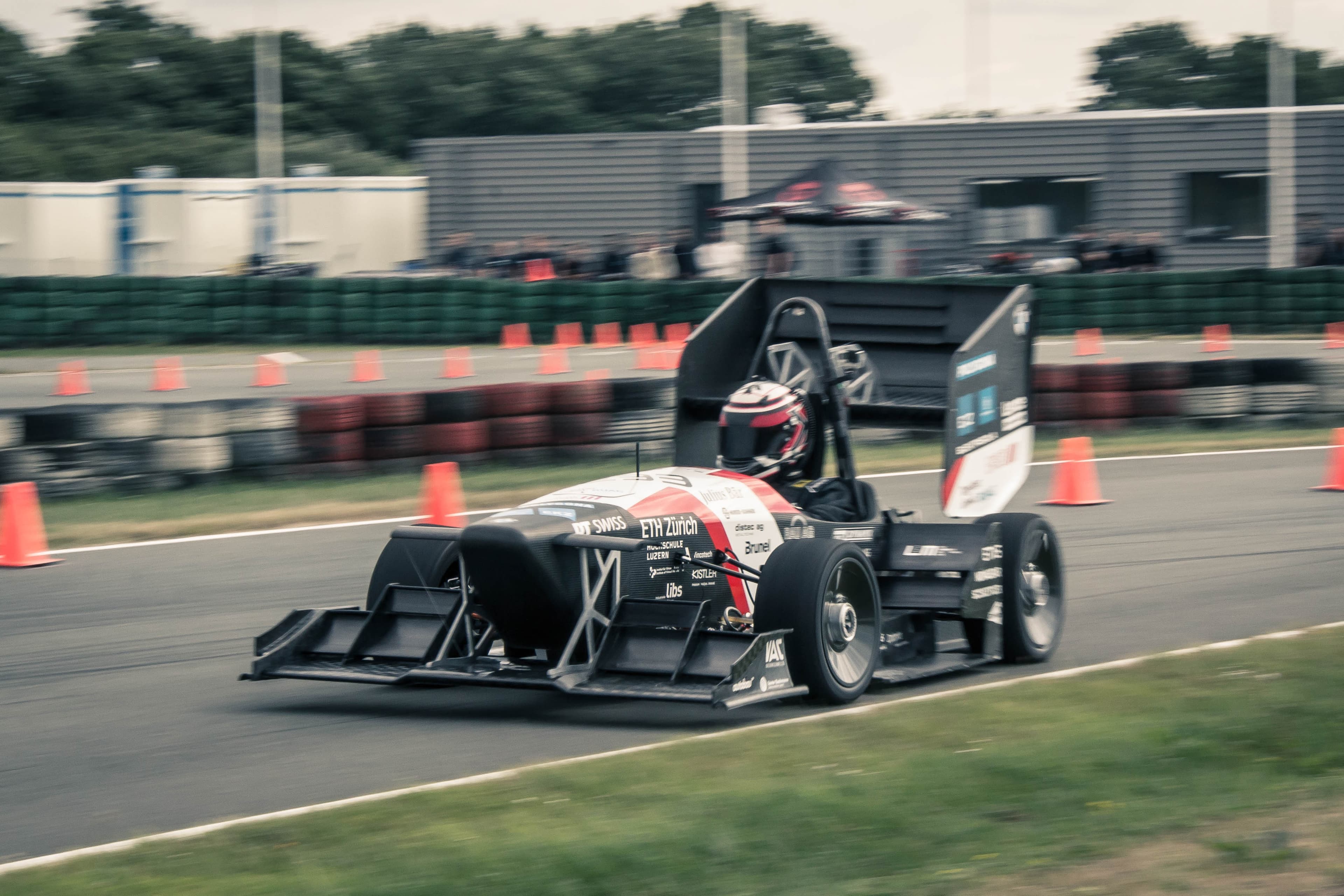 The Event
The first day started with the scrutineering of the car. Parallel to this we already had our first static disciplines - the Engineering Design and the Cost. On the second day we passed the scrutineering so that we were able to move on to the tilt, rain and brake test which enables the car to take part in the dynamic disciplines. Before we started with the Wetpad we had to present our Business Plan. On the next day, we did our Acceleration runs before we went to the Autocross to fight for the best lap time. On the last day, there was the most important race on the program - the Endurance.
But all about how «eiger» performed at his first race of the season, you can read in our newsletter.