World Record

0.956 seconds
From 0 to 100 km/h
New Guinness World Record for "Fastest 0-100 km/h acceleration by an electric car". This is not only a world record but also the first time an electric vehicle has reached the sub-one second milestone.
0.956 seconds

From 0 to 100 km/h

3.81 g

Peak acceleration

12.24 meter

Distance needed

155.4 kW

Peak power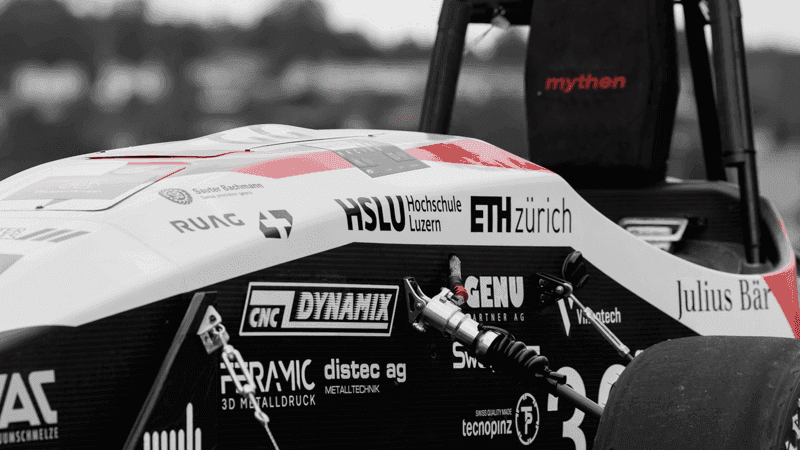 make a plan - stick to it
Since the foundation of AMZ we have been pushing the possibilities of electric cars beyond their limits. Therefore, recovering the world record title for the fastest acceleration is in the nature of the students that conform the team.
Teamwork makes the dream work
This incredible achievement would not have been possible without the involvement of numerous members of the association, the ETH Zurich, University of Applied Sciences Lucerne and the support of our sponsors. Thank you all for your collaboration and for believing in this dream
TO THE TEAM
mythen - revived
The car that run this world record attempt is "mythen", the 2019 Formula Student prototype electric race car. Throughout a year, the drivetrain, aerodynamics and electrical systems were reengineered, bringing the car to its performance limits.
TO THE CAR
World record Main Sponsors
World record Premium Sponsors