«pilatus» – Genesis
Posted 21 June, 2023
«pilatus» – Genesis
Up until a couple of months ago the AMZ offices where packed with team members finalising «pilatus'» design. Now they have become a lot quieter: The young engineers are out building «pilatus», AMZ's eleventh race car! At the moment it is still hard for them to comprehend that, in just a few months, there will be a new race car sitting in the workshop. What does it take to build a Formula Student race car?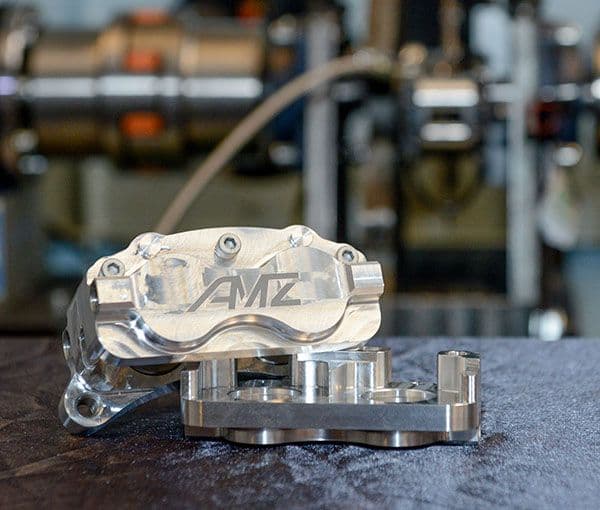 The fundament to success
To illustrate what our Sponsors achieve in our short production phase we would like to share some numbers: Amongst the 15 different production processes, conventional milling, lathing and drilling make up the biggest stake at about 300 different parts. Water-jet cutting follows in second place with about 150 parts. Further, the number of additively manufactured parts has risen consistently during the past few years. For «pilatus», partners will manufacture around 90 parts additively and these shall consist of three different materials. One of the more exotic processes is EDM-wire cutting. Ten of «pilatus'» components can only be manufactured with this technique. To finish off the production, a variety of surface treatments will be applied: anodizing, coatings of Te on or chrome to name just a few.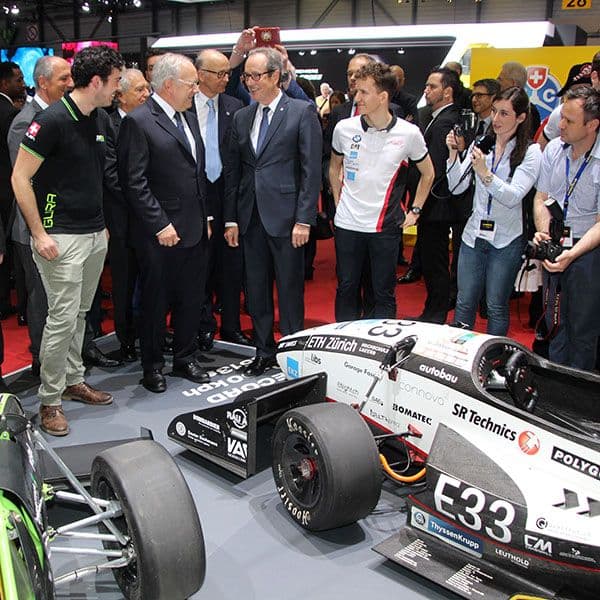 AMZ at the Geneva Motor Show
After big appearances at major events such as the opening of the new Gotthard tunnel or the Zurich Car Show in 2016, AMZ has been given the opportunity to exhibit the fastest accelerating race car at the Geneva Motor Show. The fourth largest show of its kind is ex- pected to attract 700000 people. AMZ is exhibiting «grimsel» at the stand of the Swiss Car Dealers Association (AGVS), No. 2141, until the the 19th of March. On the day of the opening, the team had the honour to welcome Swiss fe- deral councillor Johann Schneider-Ammann.
Read more about all this in our Newsletter!