«eiger» – on to new heights
Posted 21 June, 2023
«eiger» – on to new heights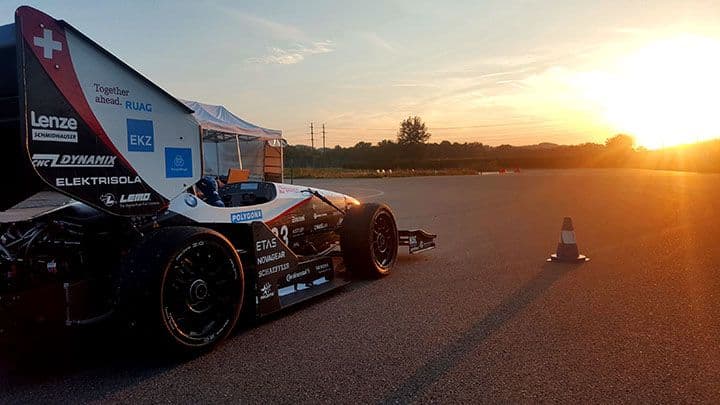 Retrospective
In late September, the pilatus team met up one last time to celebrate the successes and conclusion of the season 2017 at autobau in Romanshorn. After fighting with some last technical issues on the car at the end of the testing phase and during the first event in Hungary, the team was able to show off pilatus' full potential by winning first place in the electric class in Austria. At Formula Student Germany, the most prestigious event of the season, pilatus nearly missed the very top of the podium, reaching an excellent second place overall. The season finale in Barcelona then rewarded the hard work of the season with victories in the Acceleration, SkidPad, Engineering Design, Cost and Endurance Race Events, as well as another first place overall.
The new Team
We are happy to announce that the development of our next generation electric formula racecar could attract 17 mechanical and 7 electrical engineers for the 2018 season. Furthermore, a large team of freelance students and alumni drive the new team's total headcount to 49 active members. As teamwork is of great importance in a group of this size, we spent a weekend team building in the Bernese Alps. Throughout various smaller activities and a hike to the summit of the Bäderhorn, we were able to get to know each other better and establish a common team spirit.
Read more about this in our newsletter!